Slowly but surely we are starting to get some details of the new Star Wars Land over at Disneyland Park in Anaheim, CA and Disney Hollywood Studios in Orlando, FL. Walt Disney Parks and Resorts Chairman Bob Chapek unveiled a first look in the form of an epic, large scale model. The model is currently on display at the D23 Expo in the, "A Galaxy of Stories" pavilion.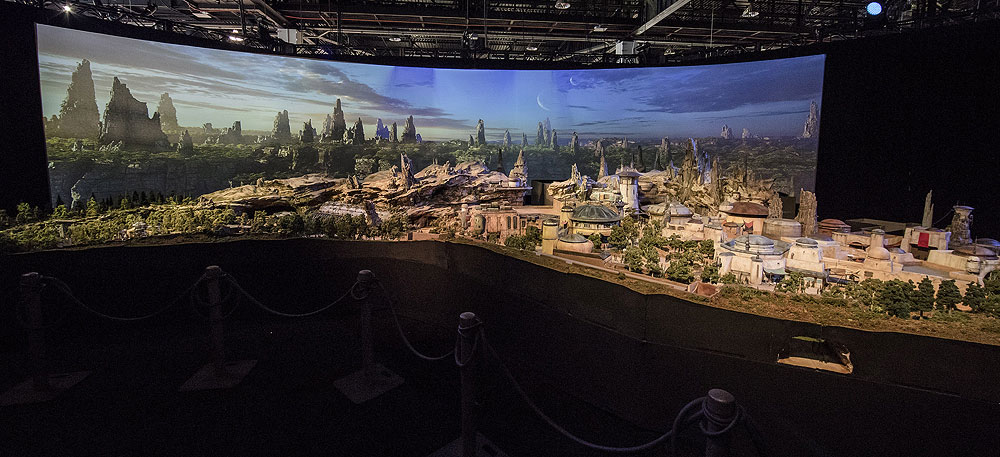 Both Star Wars-inspired lands will transport guests to a never-before-seen planet, a remote trading port and one of the last stops before Wild Space, where Star Wars characters and their stories come to life.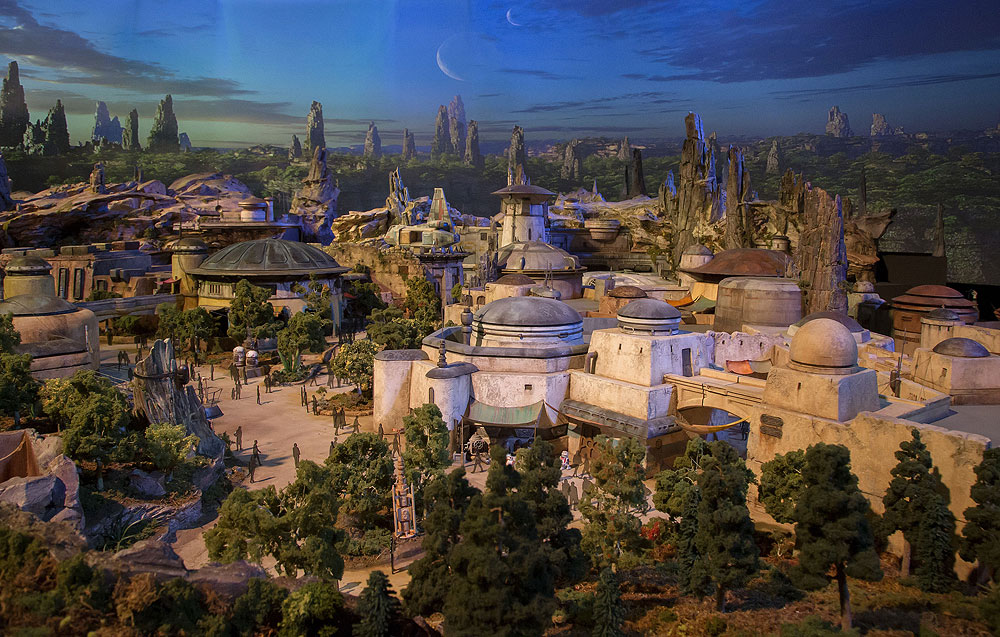 Here, guests will find themselves in the middle of the action at two signature attractions: one that lets guests take the controls of Millennium Falcon on a customized secret mission, and an epic Star Wars adventure that puts guests in the middle of a climactic battle between the First Order and the Resistance.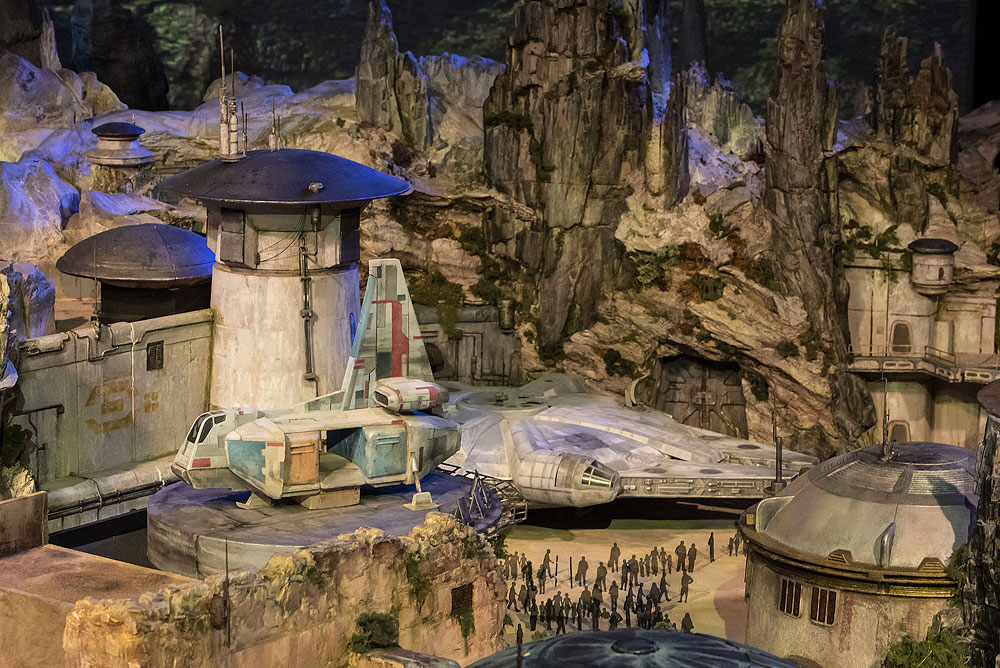 One of the things that I find quite fascinating is how different the two separate entrances will be. One on the Frontierland side you enter through a tunnel right into an area is that is controlled by the First order.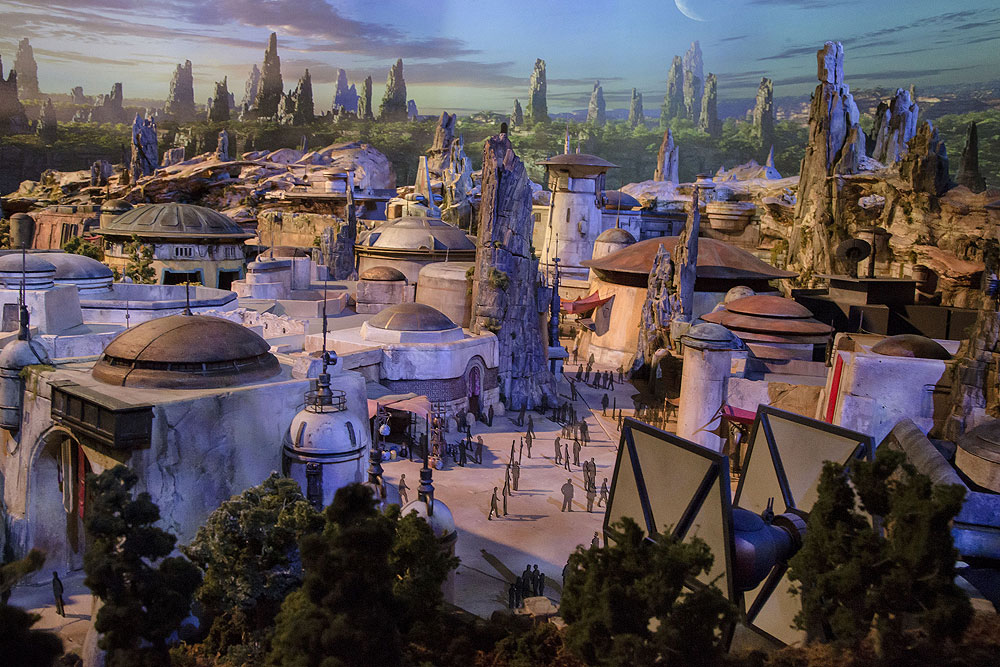 While on the Critter Country side of things is an area that the Resistance has a foothold in. With an A-Wing and an X-Wing docked.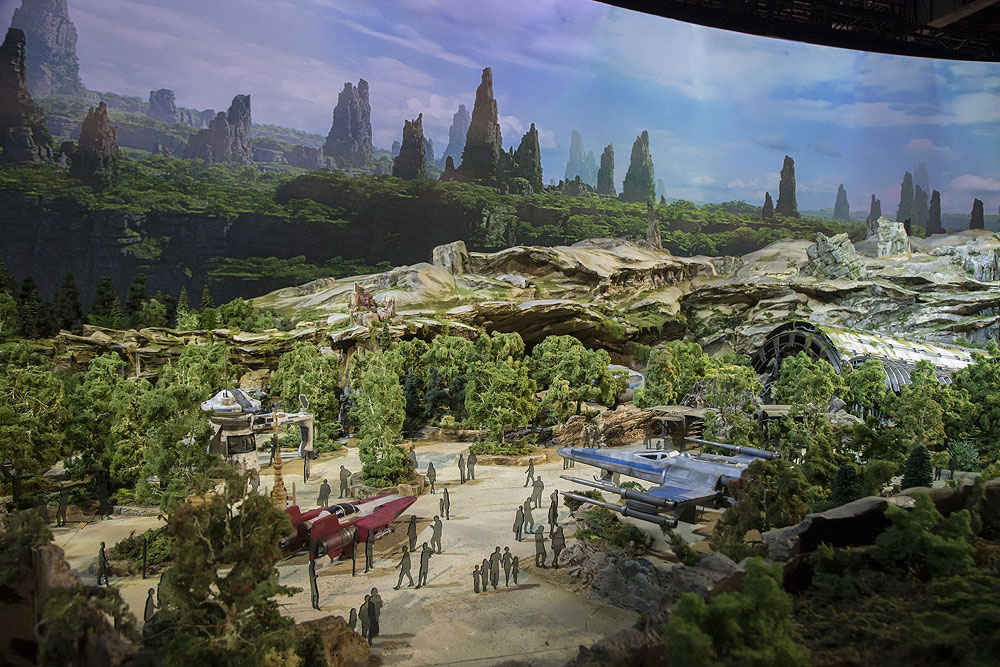 The entire land takes place on a forgotten planet. A Radiator Springs in space if you will. With the invention of light speed, this planet has became less popular as starships just zipped right by while traveling to more popular locations. Which would make this planet a perfect spot for scum and villainy. Or so the story goes.
Star Wars land will open in 2019.