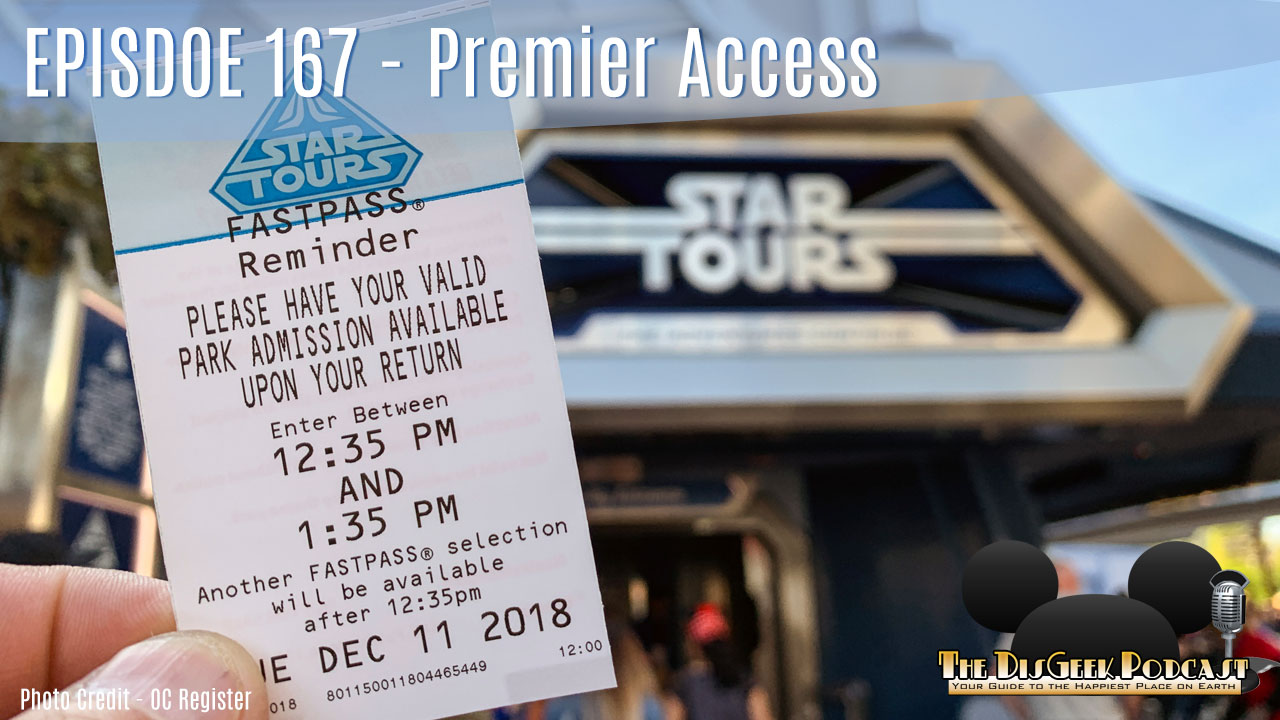 Daniel, Tommy, and Jes give you, "Premier Access " to all of our topics in this show. No controversy here!
News
Oogie Boogie Bash is returning
California Resident Ticket Offer
Disney Park, Experiences, and Products headquarters to move to Florida
Main Topic
Paid Fastpass
In Disneyland Paris, they launched "Premier Access" to certain attractions.
https://www.wdwinfo.com/news-stories/disneyland-paris-adds-premier-access-fastpass-is-disney-world-next/
8 to 15 Euros translates to 9 to 18 dollars Per ride per person.
Twitter & Instagram
Daniel @disgeekpodcast
Tommy @tommypix
Chris @dizchris
Jes @jesjones1976
Picture Credit – OC Register
Music Credit – Brockford Lee – The Brockford Files
https://ears2you.bandcamp.com/