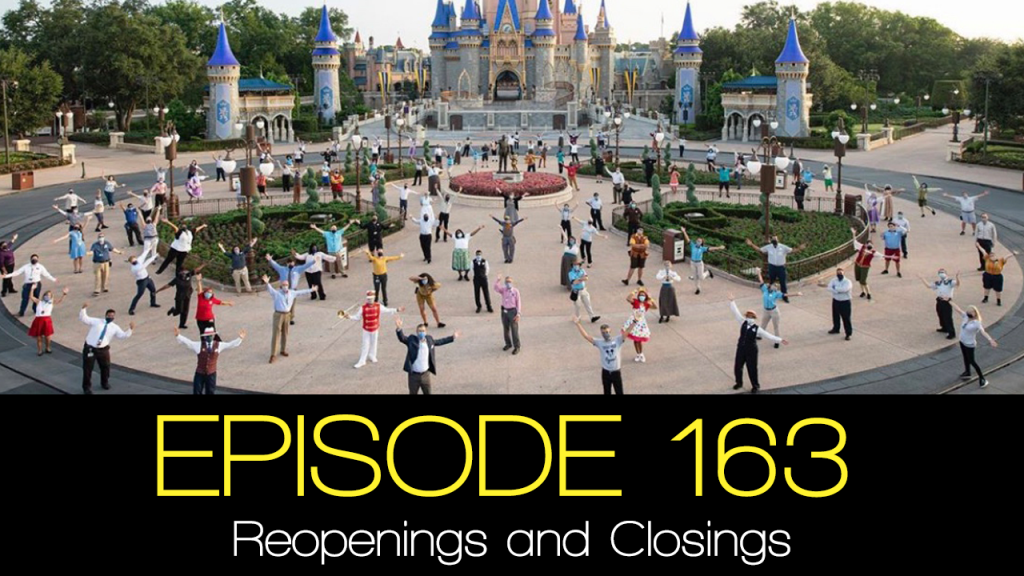 This episode the DisGeek crew talks about all of the reopenings at Walt Disney World as well as everything closing. We also discuss Splash Mountain changes.
News
Disneyland Delayed it's July 17th Opening Indefinitely
WDW Parks are open. Some resorts are open, some are not.
Epcot Postpones Mary Poppins and Spaceship Earth Projects
Splash Mountain Retheme to Princess and the Frog.
Twitter & Instagram
Daniel @disgeekpodcast
Tommy @tommypix
Chris @dizchris
Jes @jesjones1976