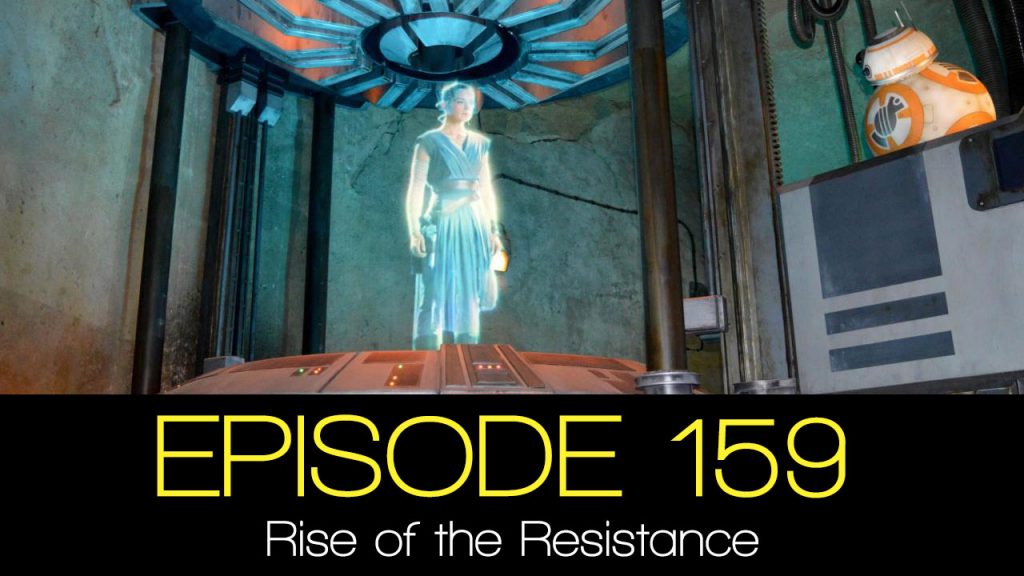 The DisGeek crew discuss the all-new attraction, Rise of the Resistance at Star Wars: Galaxy's Edge at Disneyland in Anaheim California
News
Smugglers Run of Fastpass + at WDW
Rise of the Resistance now open
Tips for using the Virtual Queue per Mouse Planet:
The easiest way to join the virtual queue is by using the existing Disneyland smartphone application. Download the app before you visit Disneyland, or, if you already have it, make sure to update to the latest version before you visit. It's also a good idea to authorize the app to send you push notifications.

Once inside Disneyland, you can request to join a boarding group as soon as the park officially opens for the day. Friday, January 17 is a Magic Morning day at Disneyland. Even though Magic Morning begins at 7:00 a.m., the virtual queue will not open until the published park opening of 8:00 a.m.

Joining a boarding group is very similar to selecting a digital Fastpass. Users first select their party from a list of people to whom they are already linked in the Disneyland smartphone app, then click to add their party to the boarding group. The app will give you your assigned boarding group, and let you monitor the status of boarding groups.

When it's time for your boarding group to ride the attraction, the app will send an alert to your phone. At Walt Disney World, you currently have up to two hours to make your way to the the attraction. This grace period allows you plenty of time if you're in the middle of a ride, parade, or meal when you get the alert, and we expect the policy will be the same at Disneyland.

If you don't use the Disneyland smartphone app, you can also join the virtual queue by going to one of several cast member-assisted stations throughout Disneyland. There, you will scan your admission media and receive a paper pass with your designated boarding group. In-park signage at the Guest Relations kiosks will display the current boarding group, so that you'll know if it's time to head back to the attraction with your paper ticket.
Now for the bad news: Simply having an assigned boarding group doesn't guarantee you'll be called to ride. In the event the attraction breaks down (an expected situation for a brand new ride during the opening weeks and months), the higher boarding group numbers may not be called to ride that day (and the uncalled numbers don't roll over to the next day).
Twitter & Instagram
Daniel @disgeekpodcast
Tommy @tommypix
Chris @dizchris
Jes @jesjones1976