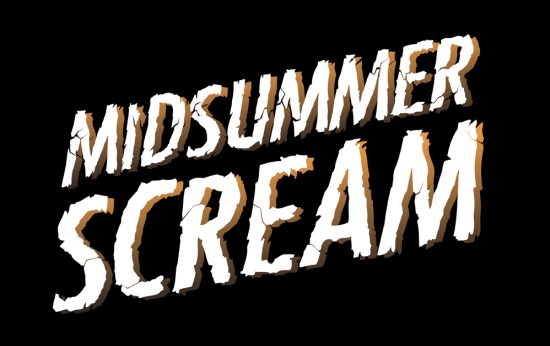 Midsummer Scream Halloween Festival proudly announces that it has secured the biggest names and brands in themed entertainment as partnering content providers for its debut event to be held July 30 – 31 at the Long Beach Convention Center.
Midsummer Scream is California's premier Halloween, haunt and horror festival featuring more than 100,000 square feet of artisan vendors, live entertainment, specialty workshops, makeup demonstrations, a screening room, haunted attraction previews and experiences, a darkened scare zone and more.
Fans of all ages will be thrilled and captivated this summer by world-class panel presentations by the leaders in themed entertainment as they wow Midsummer Scream audiences with 2016 maze reveals, special guests and heart-stopping surprises throughout the final weekend in July at the Long Beach Convention Center.
Knott's Berry Farm is the most recent major attraction to join Midsummer Scream's world-class lineup, rounding-out the bulk of Southern California's theme park/major Halloween events that draw millions to Los Angeles and Orange County each autumn.
"With the addition of Knott's Scary Farm to our incomparable participant list, Midsummer Scream is poised and ready to deliver the most substantial experience to our guests that any of us have ever been a part of," said Rick West, Creative Director of Midsummer Scream.
Universal Studios Hollywood's Halloween Horror Nights has also been announced as part of Midsummer Scream, which will feature a presentation by none other than John Murdy and Chris Williams, the guiding force behind HHN in Los Angeles.
Six Flags Magic Mountain will also be on tap this summer, providing fans an amazing preview of things – and screams – to come this Halloween at Fright Fest.
Queen Mary promises a major new maze reveal, along with the terrifying new character that it's based on, giving Midsummer Scream fans an up-close and exclusive look at the horrors coming in with the tide this fall at Dark Harbor.
Walt Disney Imagineering will give fans an intimate look at The Art of Illusioneering, which features a historical retrospective of creating special effects and illusions for its classic attractions including the Haunted Mansion, as well as how that tradition has continued today, and where it's going tomorrow.
"Having the biggest names in themed entertainment join us for our inaugural year is really satisfying," said Johanna Atilano, Producer of Midsummer Scream. "Their inclusion and wanting to participate in this event signifies their dedication and role in Southern California's Halloween and horror community, and to their fan base, directly."
Additional details and information regarding the individual presentations by these companies will be released in the weeks to come.
Tickets are now on sale, and new information regarding Midsummer Scream is being updated frequently at MidsummerScream.org.
Fans may sign up on the site for email notifications and announcements, including discounts and other special offers.  Be sure to follow Midsummer Scream on social media as well – Twitter/Periscope: @MidsummerScream, Instagram: @MidsummerScream, and Facebook: facebook.com/midsummerscream.