Podcast: Play in new window | Download | Embed
Subscribe: RSS
There is a lot going on in this episode as the DisGeek Crew lists their favorite EPCOT attractions. Tommy rants on the current state of Disneyland and the hotel fiasco with the city of Anaheim. We also talk about the Earl of Sandwich, alcohol, and Illuminations.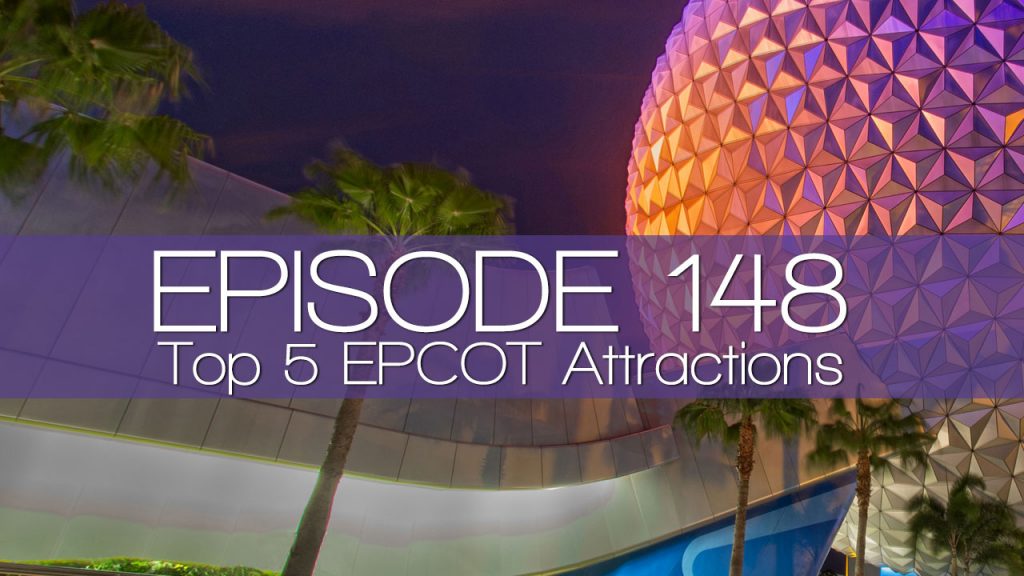 NEWS
Disneyland
Tommy Rant
DLR resort and construction/hotel fiasco with the city etc
Oga's Cantina Coming to Star Wars: Galaxy's Edge in 2019 (AKA BOOZE in Disneyland)
Looking Ahead at the Sights, Sounds, and Flavors of the Holidays at the Disneyland Resort (Paint the Night leaving)
Walt Disney World
Illuminations officially to close
Main Story
Top 5 Favorite EPCOT attractions.
Daniel
Honorable Mention: World Showcase
5. Journey into Imagination
4. Frozen
3. Living with the Land
2. Test Track
1. Spaceship Earth
Tommy
5. Barbie
4. Epcot Dolls
3. Mickey Scuba Dives
2. Living with the Land / Living Seas
1. Spaceship Earth
Chris
5. Africa
4. Oh Canada
3. Cranium Command
2. Spaceship Earth
1. World Showcase – The People
Jes
5. Spaceship Earth
4. Ellen
3. Original Test Track
2. American Adventure
1. Honeymoon
Twitter and Instagram
Daniel @disgeekpodcast 
Tommy @tommypix
Chris @dizchris
Jes @jesjones1976
Email us at- disgeekpodcast@gmail.com
Call us at 661 450-8290.
If you enjoy the show take a minute and Review us in iTunes.