Podcast: Play in new window | Download | Embed
Subscribe: RSS
The DisGeek Podcast is back! Recording from Raleigh North Carolina, Daniel and the crew talk about the new holiday offerings at the Disneyland Resort. Plus no more races and Daniel experiences a Disney wedding.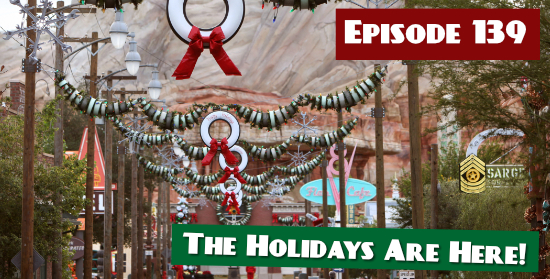 Grab Bag Stories
What's new for the Holidays at the Disneyland Resort
RunDisney Cancels all races in 2018
My Experience at a Disney Wedding
Twitter
Daniel @disgeekpodcast 
Tommy @tommypix
Chris @dizchris
Jes @jesjones1976
Email us at – disgeekpodcast@gmail.com
Call us at 661 450-8290.
If you enjoy the show take a minute and Review us in itunes.