Podcast: Play in new window | Download | Embed
Subscribe: RSS
In episode 130 of The DisGeek Podcast, the DisGeek crew discusses the possibility of the infamous Walt Disney World Magic Kingdom Cabana's coming to Disneyland!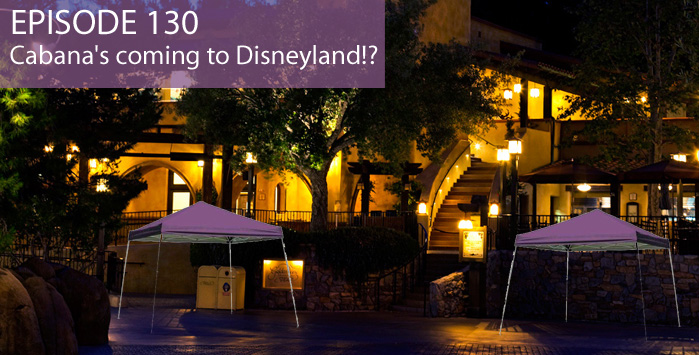 News
Main Street Electrical Parade Commercial
So Cal Resident Deal – $149 for 3 days
Main Topic
WDW Cabana's coming to Disneyland?
Twitter
Daniel @disgeekpodcast
Tommy @tommypix
Chris @dizchris
Jes @jesjones1976
Email us at- disgeekpodcast@gmail.com
Call us at 661 450-8290.
If you enjoy the show take a minute and Review us in itunes.
Download Sticher Radio. Use Promo Code: DISGEEK
Check Out Touring Plans.com! Use code DISGEEK for 20% a one year subscription.
Visit our friends at: