Podcast: Play in new window | Download | Embed
Subscribe: RSS
In this episode, we discuss Disneyland's new pricing, Luigi's Rollickin' Roadsters, and we remember and pay tribute to Disney Legend and first ever Disneyland President, Jack Lindquist.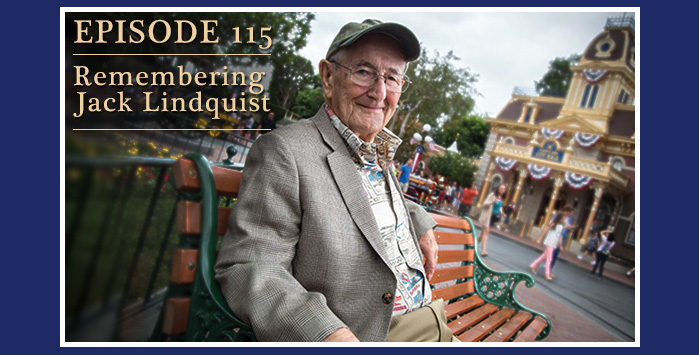 News
Disney Parks Adopts Seasonal Pricing on One Day Tickets
Luigi's Rollickin' Roadsters Open March 7th
Disneyland's 60th TV Special airs on ABC with a few new details about Star Wars Land
Feature
Remembering Jack Lindquist:
Jack Lindquist passes away at age 88
Consider buying Jack Lindquist's Book, "In Service to the Mouse" via Amazon.com com.
Note: If you purchase the book via this link The DisGeek Podcast will receive a small commission.
Twitter
Daniel @disgeekpodcast 
Tommy @tommypix
Chris @dizchris
Email us at- disgeekpodcast@gmail.com
Call us at 661 450-8290.
If you enjoy the show take a minute and Review us in itunes.
Visit our friends at: