Last Wednesday, May 29th, 2019 Disney Chairman and CEO Bob Iger proclaimed, "Ladies and gentlemen, Star Wars: Galaxy's Edge is now open." in a star-studded ceremony that included, George Lucas, Mark Hamill, Billy Dee Williams, and Harrison Ford.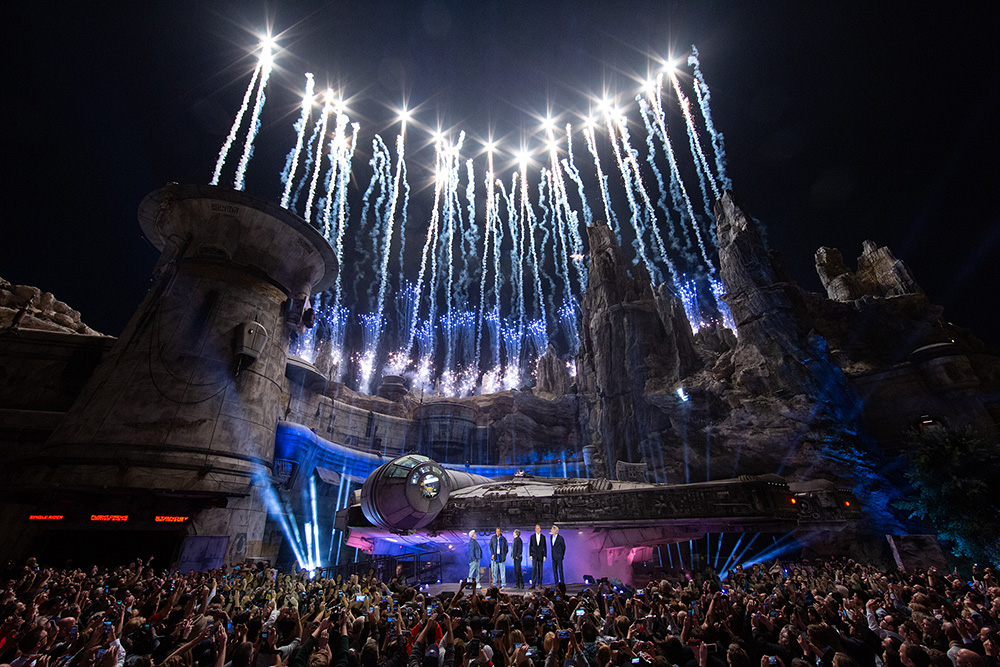 Things started off with Bob Iger coming to the stage set up in form of the all-new Millennium Falcon: Smugglers Run attraction. "Star Wars: Galaxy's Edge is absolutely amazing and we are thrilled to finally share it with the world," he said. "Now, for the first time, fans will be able to immerse themselves in the iconic stories that have captured audiences' imaginations for decades and live their own Star Wars adventures in the most creative, innovative and ambitious land we've ever built."
Then the father of everything Star Wars came on to the stage, George Lucas. "You did a good job. It could have gone really bad, but it didn't. This is Star Tours on steroids."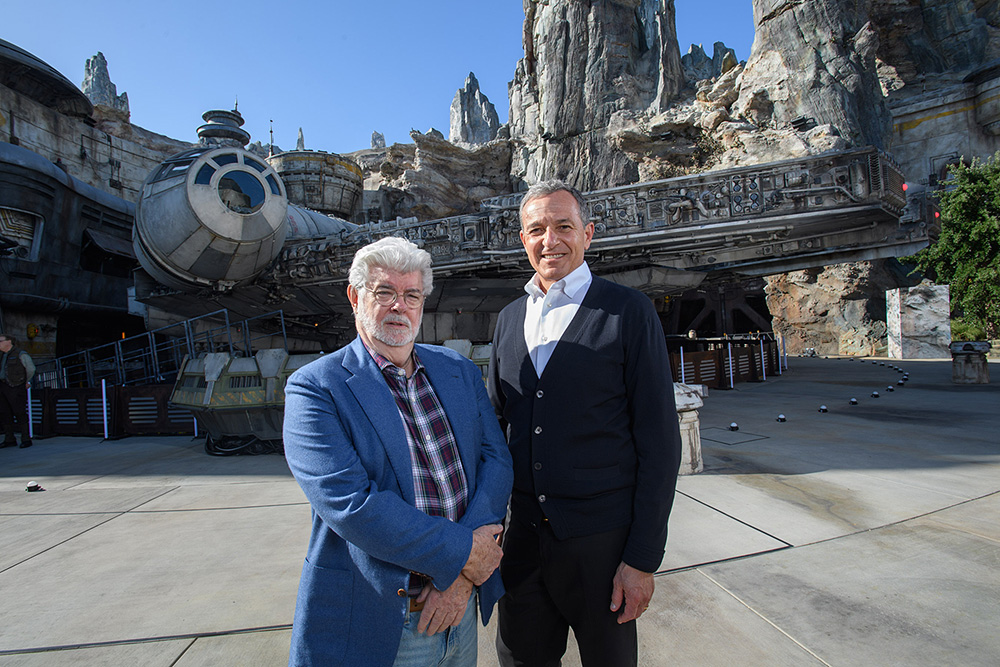 Then Billy Dee Williams joined them on stage and reminded the crowd that the Millennium Falcon was HIS first! After some time with Billy Dee, Mark Hamill came to the stage and talked about how he never imagined that anything could be better than Star Tours. "Look at where we are today! We get our own land!" he exclaimed.
Then the time came. Time to start up the Falcon! Chewbacca was in the cockpit of course but as per usual, it wouldn't start up.
Iger asked if anyone in the crowd knew how to fix it and Hamill reassured people that this was the Millennium Falcon and it had made the Kessel Run in 12 parsecs!
"That's right, she may not look like much but she's got it where it counts," said Harrison Ford as he entered the stage. Pretty epic!
"Peter, this one is for you." Ford said as he hit the side of the ship a few times to get it working. And of course, it did. And then Fireworks shot into the air as Bob Iger proclaimed that Galaxy's Edge is officially open.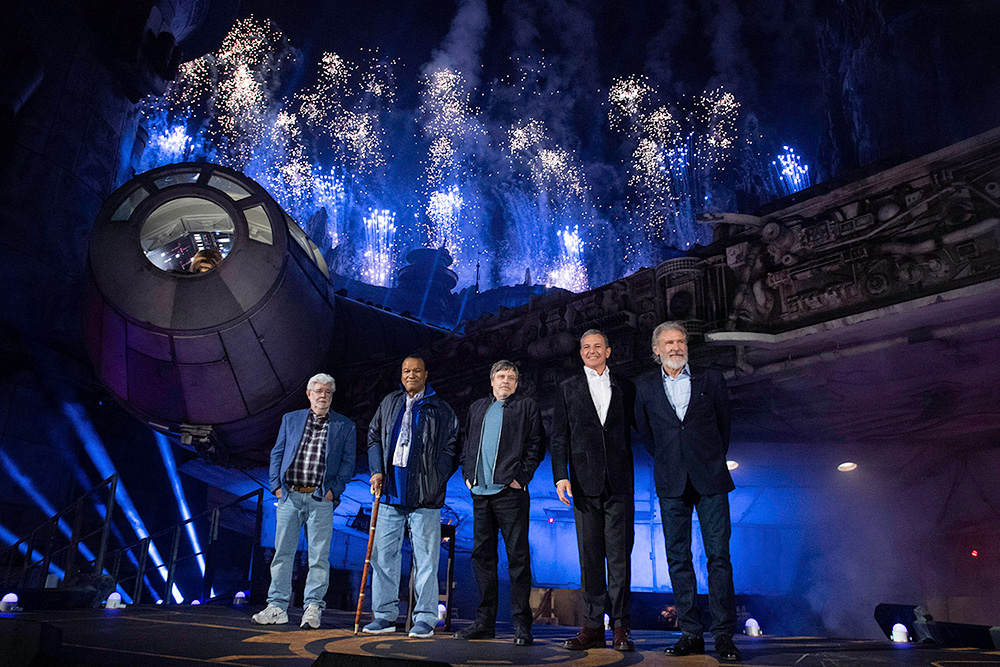 Star Wars: Galaxy's Edge IS now officially open. From May 31st to June 23rd, reservations will be required to enter the land. Starting on June 24th, the land will be open to the public as capacity permits. Check out the video below to watch the ceremony in case you missed it.